Welcome To
OUTPOST 44: More than a home, it's a lifestyle.
Nestled into Bend's Northeast side, Outpost 44 is like nothing you have seen before. Modern design and luxury finishes combine with spacious indoor/outdoor living to set this collection apart from the ordinary with thoughtfully designed 1-, 2- and 3-bedroom apartments and 3-bedroom townhomes with connected garages.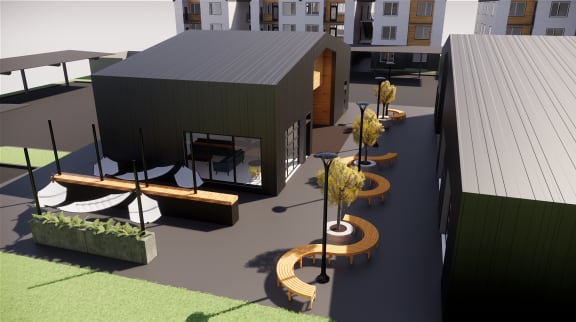 Built for you. And your stuff.
Outpost 44 is equipped for the true Bendite, with all the amenities you need.

Gear Wash
Take advantage of the Gear Wash station after a day on the bike trails.
Pet Wash
Hit the Pet Wash with your furry friend.?

Maker's Shop
The Maker's Shop and Resident Storage with drying areas let you mend and maintain your gear and store stuff like your kayak, tent or extra bike.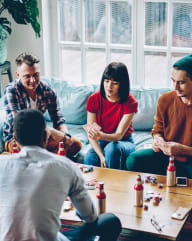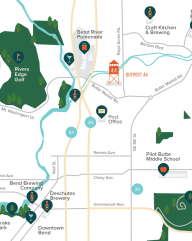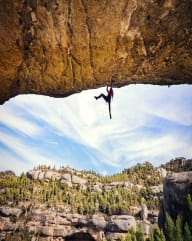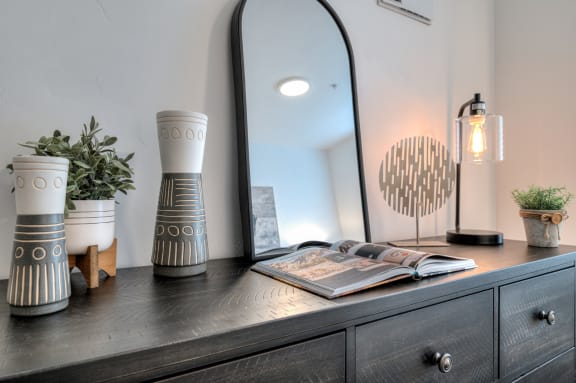 Floor Plans
At the crossroads of stylish and practical
Gleaming quartz and contemporary flooring, along with a low-maintenance lifestyle, set off each of the Outpost's residences. Choose a 1-, 2- or 3-bedroom, each with a spacious floor plan including a patio. Townhomes consist of 3 bedrooms and 2.5 baths complete with an extra loft space for entertaining. The trend-setting floor plan includes a luxurious master suite complete with master bath and generous walk-in closet. Whichever you choose for your new home, you'll have the best of urban living and the great outdoors at Outpost 44, designed for the adventurer in all of us.

Apartments and Townhomes Tailored To You
For even more convenience, apartments come with built-in laundry and patio storage closets while townhomes include a connected garage and laundry.

Get In Touch
Monday:

9 AM

to

- 5:30 PM

Tuesday:

9 AM

to

- 5:30 PM

Wednesday:

9 AM

to

- 5:30 PM

Thursday:

9 AM

to

- 5:30 PM

Friday:

9 AM

to

- 5:30 PM

Saturday:

10 AM

to

- 5 PM
Open Now
Thu: 9 AM

to

- 5:30 PM
Detail Office Hours

Monday:

9 AM

to

- 5:30 PM

Tuesday:

9 AM

to

- 5:30 PM

Wednesday:

9 AM

to

- 5:30 PM

Thursday:

9 AM

to

- 5:30 PM

Friday:

9 AM

to

- 5:30 PM

Saturday:

10 AM

to

- 5 PM
Monday:

9 AM

to

- 5:30 PM

Tuesday:

9 AM

to

- 5:30 PM

Wednesday:

9 AM

to

- 5:30 PM

Thursday:

9 AM

to

- 5:30 PM

Friday:

9 AM

to

- 5:30 PM

Saturday:

10 AM

to

- 5 PM